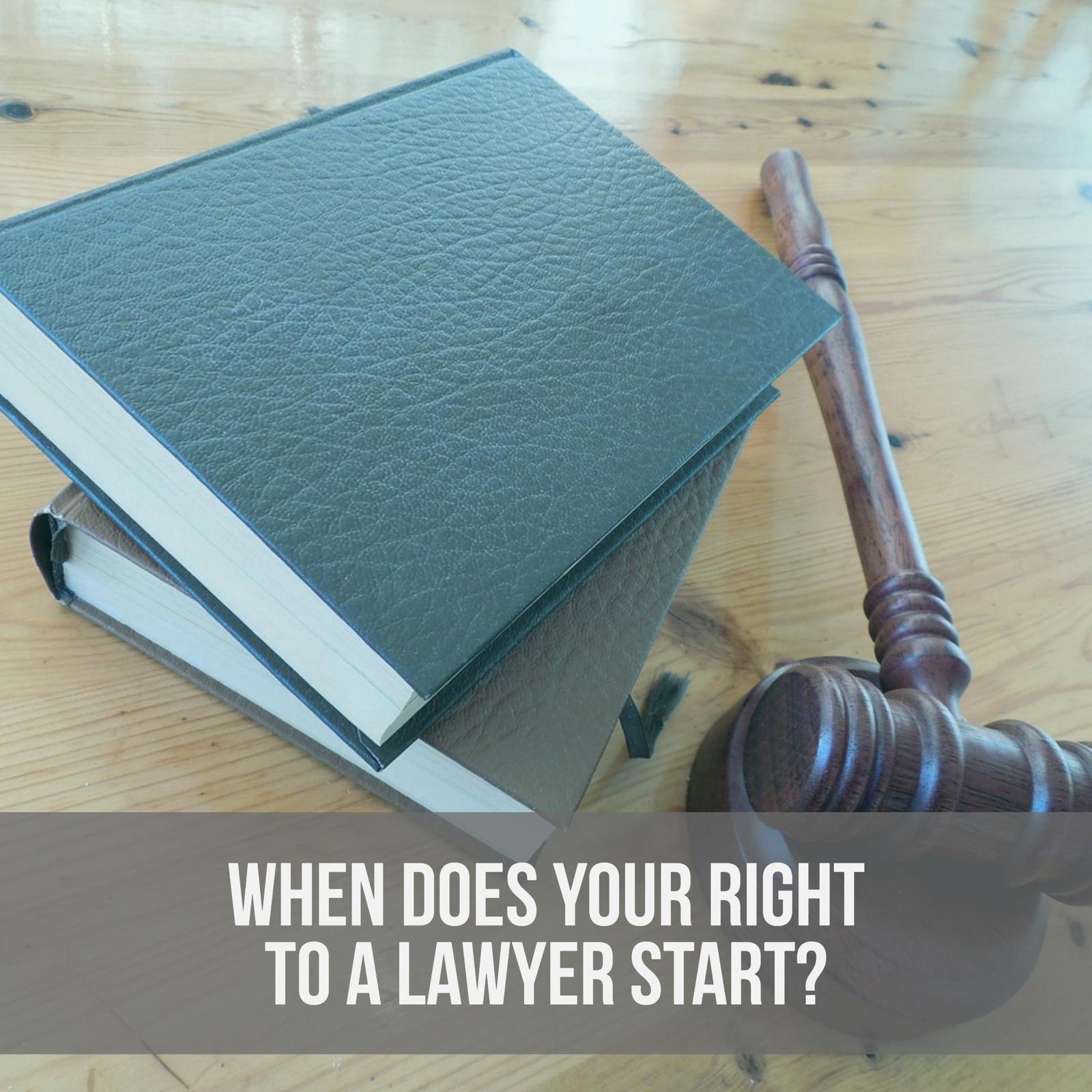 What Do You Know About Your Right To Counsel?
When your blood pressure is spiking and your heart is beating out of your chest, it's easy to forget your rights.
No matter how many police or courtroom dramas you've watched, few things can truly prepare you for being taken into police custody or questioned by the cops. When your blood pressure is spiking and your heart is beating out of your chest, it's easy to forget your rights — assuming you understand them in the first place.
According to the School of Public Affairs at the American University in Washington, D.C., 90 percent of Americans currently incarcerated were represented by public defenders, and 80 percent of Americans believe that the nation's public defenders don't have the time to properly handle their caseloads. Another 70 percent said that their public defender was doing a "fair" or "poor" job on their defense case.
When Does Your Right to a Lawyer Start?
The right to counsel is found in the Sixth Amendment to the U.S. Constitution, however, it only applies to felony offenses. Furthermore, the right to counsel wasn't extended to state felony prosecutions until 1963, when the U.S. Supreme Court extended the right to counsel in Gideon v. Wainwright. Although criminal defendants today have a right to counsel in both state and federal felony prosecutions, there is no right to counsel in state non-felony cases.
Furthermore, an individual must be able to show that they are financially unable to hire their own lawyer. If they satisfy this burden, the court must appoint a public defender free of charge. In some jurisdictions, the court might appoint a local attorney, with the taxpayers picking up the cost of the attorney's fees.
Another subject that tends to generate confusion is the right to receive Miranda warnings (also sometimes called "Miranda rights"). Specifically, people often wonder when police are required to inform you of your right to stay silent, your right to counsel, and all the other rights police officers and detectives rattle off in Hollywood movies.
The reality is that the police don't have to inform you of your Miranda rights until they subject you to "custodial interrogation." This means you must be in police custody — and not free to leave — and the police must be actively asking you questions about a crime or asking you questions calculated to prompt you into making an incriminating statement.
As you might imagine, there is gray area when it comes to what qualifies as being "in police custody," as well as what types of police questions count as interrogation. If you suspect the police abused their authority, or you believe they violated your constitutional rights, it's important to speak with a criminal defense lawyer about your case.
Sources:
Dallas Criminal Defense Lawyer http://www.brodenmickelsen.com/
2600 State St Dallas, Texas 75204
Main Phone: (214) 720-9552
Content Disclaimer: 
The above review statements are those of the sponsor (Source of content) and do not necessarily reflect the official policy, position or views of the content publisher. The content distribution company is therefore not responsible for the content and its authenticity and legal standing of the above subject matter. Each individual is required to exercise its content when making a purchase from the above offer. The information does not constitute advice or an offer to buy. Any purchase made from the above press release is made at your own risk. Editorial merit of this content is subject to news publisher and its downstream partners. Consult an expert advisor/health and professional advisor before any such purchase. Any purchase made from this link is subject to the final terms and conditions of the website's selling as mentioned in the above as source. The content publisher and its downstream distribution partners do not take any responsibility directly or indirectly. If you have any complaints or copyright issues related to this article, kindly contact the company this news is about.  
DISCLAIMER of Liability. IN NO EVENT SHALL OUR PR COMPANY BE LIABLE OR RESPONSIBLE TO YOU OR ANY OTHER PERSON FOR ANY DIRECT, INDIRECT, INCIDENTAL, CONSEQUENTIAL, SPECIAL, OR EXEMPLARY DAMAGES OF ANY KIND, INCLUDING WITHOUT LIMITATION, LOST PROFITS OR LOST OPPORTUNITIES, EVEN IF ADVISED OF THE POSSIBILITY OF SUCH DAMAGES IN ADVANCE AND REGARDLESS OF THE CAUSE OF ACTION UPON WHICH ANY SUCH CLAIM IS BASED, INCLUDING, WITHOUT LIMITATION, ANY CLAIM ARISING OUT OF OR IN CONNECTION WITH ANY OF THE CONTENT, INCLUDING, WITHOUT LIMITATION, AUDIO, PHOTOGRAPHS, AND VIDEOS, OR OF THE ACCURACY, RELIABILITY, OR LEGALITY OF ANY STATEMENT MADE IN OR OMITTED FROM ANY advertisement, sponsorship, endorsement, testimonial, opinion, or other product-related or service-related statement or review appearing in the Websites or in ANY post or article distributed via the Websites.