Broden & Mickelsen Criminal Defense Law Firm Dallas
MEDIA ROOM BY STORY.KISSPR.COM
Stories:
News - Press Releases - Blogs
Dallas, Texas /  November 12, 2019 / -- Broden & Mickelsen, experienced criminal defense attorneys serving the Dallas area, have announced the recent release of two additional articles to their professional website blog. As a trusted voice in white-collar criminal defense, Broden & Mickelsen touch on the subjects of white-collar crime in the corporate environment.  "White collar crim...
November 19, 2019
Dallas, TX -- It may sound like something out of a science fiction movie, but cities across the country are already using artificial intelligence (AI) to assess whether someone accused of a crime should be released on bond prior to their trial.  According to computer experts, however, some of these systems make mistakes, and could, therefore, be contributing to the mass incarceration problem...
October 29, 2019
Dallas, TX -- story.Kisspr.com -- According to one survey, 50 percent of people between the ages of 14 and 24 have been harassed or subjected to abusive behavior via text. Under Texas law, a text may be considered harassment if the content is repetitive and unwanted. If you're the victim of texts that include such behaviour, it's important to take measures to protect yourself. Criminal defen...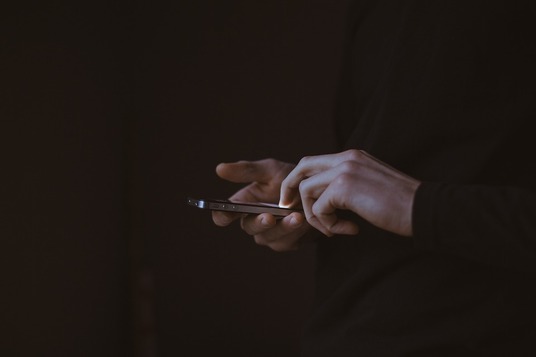 October 15, 2019
If you have been convicted of a criminal offense, you might have the right to appeal your case. When you file an appeal, you are asking a higher court to review the lower court's decision.  Contrary to what people believe, an appeal isn't an opportunity to ask for a redo simply because you are not satisfied with the trial court's decision. Instead, you must have a legitimate reason for your ...
September 16, 2019
Dallas, Texas / September 16, 2019 / -- Finding out that you're the subject or target of a federal investigation can be an extremely scary experience. There are several federal agencies that carry out investigations, including the Federal Bureau of Investigation (FBI), the Drug Enforcement Administration (DEA), and the Bureau of Alcohol, Tobacco, Firearms, and Explosives (ATF).  Additionally...
August 29, 2019
Dallas, TX / August 29, 2019 / -- It's no secret that most taxpayers prefer to have as little interaction as possible with the IRS. When it comes to communications with the Internal Revenue Service, no news is considered good news, and in most cases, the IRS has no cause to ask questions or conduct an audit. However, if someone commits tax fraud the IRS is likely to notice. It can result in a...
August 27, 2019
Dallas, TX / August 27, 2019 / -- Almost everyone indulges in a few youthful mistakes when they're a teen or young adult. This might include making a prank phone call on an unsuspecting victim. While this action might not seem like serious wrongdoing, prank calls can sometimes land a caller in hot legal water.  In fact, there are several laws that police and prosecutors may use to prosecute ...
August 02, 2019
Dallas, TX / August 2, 2019 / -- When a product or brand becomes popular, you can be certain copycats will follow. However, copying another product's design or imitating a company's logo can land you in hot legal water. According to reports, counterfeit goods make up a $461 billion global industry. In 2013, the Department of Homeland Security seized more than $1.7 billion in counterfeit produ...
July 26, 2019
Dallas, TX / July 26, 2019 / -- White collar crimes occur at a frequency that's greater than many people realize. Within the scope of this category of illegal activities are corporate crimes, and they often go unreported and undiscovered – at least until an investigator shows up at the door. Like the name implies, corporate crime is an illegal activity committed by a corporation, as opposed t...
July 09, 2019
Dallas, TX / July 9, 2019 / -- Broden & Mickelsen, experienced criminal defense attorneys serving the Dallas area, have recently released two new articles pertaining to important legal topics on their website blog. Broden & Mickelsen is highly respected for their expertise in defending white collar criminal cases. In their recent articles, they share their insights on two very importa...