Broden & Mickelsen Criminal Defense Law Firm Dallas
MEDIA ROOM BY STORY.KISSPR.COM
Stories:
News - Press Releases - Blogs
People who have been convicted of a crime have a right to file an appeal. Because it can take several months or more for an appeal to make it to court, most people want to know if they can wait out this process at home or if they're required to stay behind bars. There is a process for seeking bond pending appeal in Federal cases but it is rarely granted. Under Texas law, courts have the auth...
December 06, 2019
Dallas, TX -- For a defendant in a criminal trial, the odds are stacked against them. According to Pew Research, only 2% of criminal cases make it to trial.(1) This is due to the fact that 90% of criminal cases end in a plea agreement where the defendant pleads guilty in return for a lighter sentence. The other 8% of criminal cases get dismissed but for those that do go to trial, the odds of ...
December 03, 2019
Getting arrested for driving while intoxicated (DWI) can quickly turn into a nightmare. Just being arrested for drunk driving can hurt your reputation, put stress on your family, and perhaps even jeopardize your job.  Fortunately, there are many different ways to defend such a case. An experienced Texas criminal defense lawyer can help you review the facts in your case and decide what kind o...
November 29, 2019
Being convicted of a serious crime is an overwhelming and devastating experience. Fortunately, a knowledgeable criminal defense attorney will be able to aid you in discovering whether or not appealing your conviction is possible. Dallas criminal attorneys Broden and Mickelsen, who have been awarded the title of Texas Super Lawyers every year since 2004, answer some of the most frequently ask...
November 26, 2019
Dallas, Texas /  November 12, 2019 / -- Broden & Mickelsen, experienced criminal defense attorneys serving the Dallas area, have announced the recent release of two additional articles to their professional website blog. As a trusted voice in white-collar criminal defense, Broden & Mickelsen touch on the subjects of white-collar crime in the corporate environment.  "White collar crim...
November 19, 2019
Dallas, TX -- It may sound like something out of a science fiction movie, but cities across the country are already using artificial intelligence (AI) to assess whether someone accused of a crime should be released on bond prior to their trial.  According to computer experts, however, some of these systems make mistakes, and could, therefore, be contributing to the mass incarceration problem...
October 29, 2019
Dallas, TX -- story.Kisspr.com -- According to one survey, 50 percent of people between the ages of 14 and 24 have been harassed or subjected to abusive behavior via text. Under Texas law, a text may be considered harassment if the content is repetitive and unwanted. If you're the victim of texts that include such behaviour, it's important to take measures to protect yourself. Criminal defen...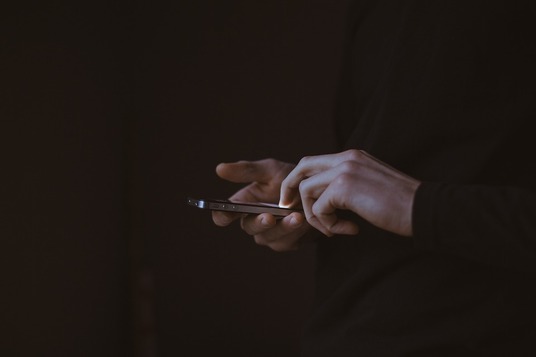 October 15, 2019
If you have been convicted of a criminal offense, you might have the right to appeal your case. When you file an appeal, you are asking a higher court to review the lower court's decision.  Contrary to what people believe, an appeal isn't an opportunity to ask for a redo simply because you are not satisfied with the trial court's decision. Instead, you must have a legitimate reason for your ...
September 16, 2019
Dallas, Texas / September 16, 2019 / -- Finding out that you're the subject or target of a federal investigation can be an extremely scary experience. There are several federal agencies that carry out investigations, including the Federal Bureau of Investigation (FBI), the Drug Enforcement Administration (DEA), and the Bureau of Alcohol, Tobacco, Firearms, and Explosives (ATF).  Additionally...
August 29, 2019
Dallas, TX / August 29, 2019 / -- It's no secret that most taxpayers prefer to have as little interaction as possible with the IRS. When it comes to communications with the Internal Revenue Service, no news is considered good news, and in most cases, the IRS has no cause to ask questions or conduct an audit. However, if someone commits tax fraud the IRS is likely to notice. It can result in a...