Broden & Mickelsen Criminal Defense Law Firm Dallas
MEDIA ROOM BY STORY.KISSPR.COM
Stories:
News - Press Releases - Blogs
Just about everyone has a childhood (or even adulthood) tale of being bullied. Unfortunately, bullying is something that happens in schools across the country. However, technology has made bullying even more pervasive. Rather than ending in the hallway or on the playground, bullying can now follow kids home. Social media, text, and email make it possible for bullies to harass kids at all ...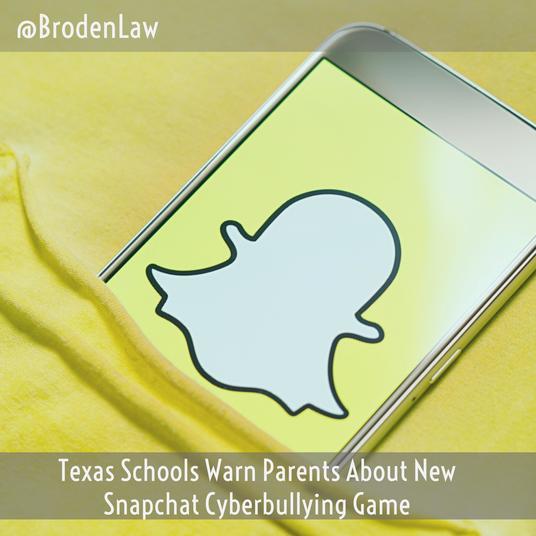 June 07, 2017
A recent case out of Albuquerque, New Mexico highlights one of those nightmare scenarios you hope never happens to you — getting arrested for a crime when you are actually the victim. According to reports, a 40-year-old dispatcher for the Kirtland Air Force Base Fire Department, and a military veteran himself, was recently arrested for "stealing" his own identity. As impossible as it is...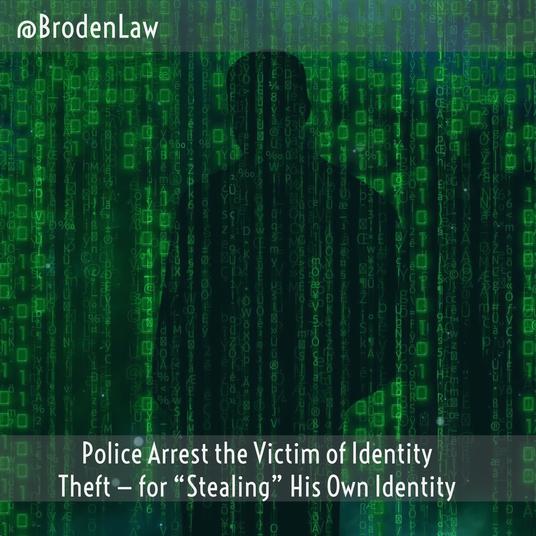 June 06, 2017
Jewel thefts may sound like crimes that belong in big budget Hollywood movies, but they happen in real life. They happen so often, in fact, that the FBI has a special team devoted to investigating crimes involving jewels and precious art. Comprised of 16 agents, the Art Crime Team is tasked with addressing art and cultural property crimes. Since it was created in 2014, the FBI's Art Crime...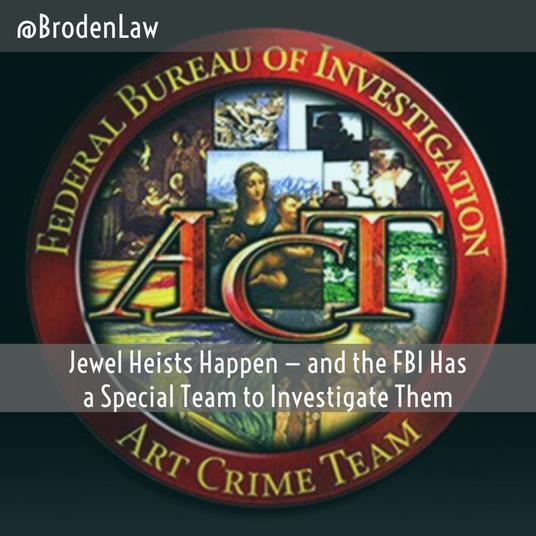 June 05, 2017
Police scanners have been around for years. They're legal in nearly all 50 states, and many people use them to monitor crime in their neighborhood. Radio enthusiasts also sometimes listen in for entertainment purposes. However, a new type of police scanner has appeared on the scene. Mobile police scanner apps are available for smartphones. With an app, you can have a police scanner in the...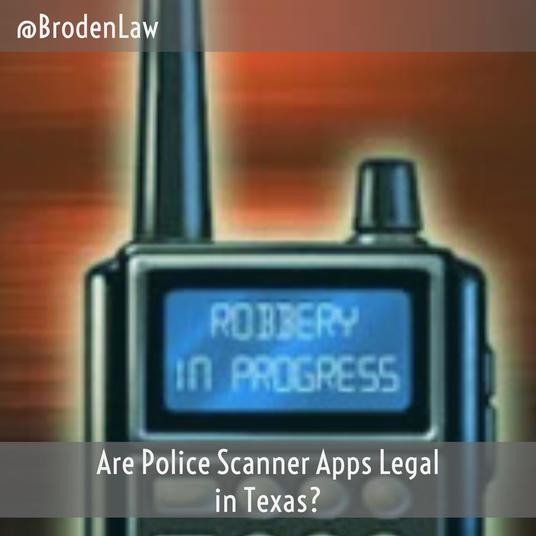 May 31, 2017
Police violence and misconduct is well-documented in the United States. It's an issue that receives a lot of media attention — sometimes so much so that it's easy to wonder if other countries experience such serious social and criminal justice issues. According to a recent article, police violence occurs in other countries, too. In Germany, for example, there are currently an average of 1...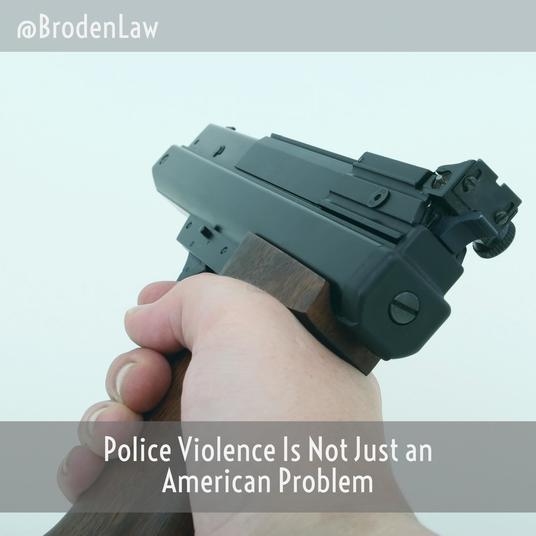 May 30, 2017
According to an April 2017 report, police in Georgia conducted a drug dog sweep of a high school, then followed it up with pat down searches of 900 students. Some students said the searchers were "aggressive." School officials stated that they did not authorize the searches. The report states that many parents and school administrators are angry about the personal searches of students. It...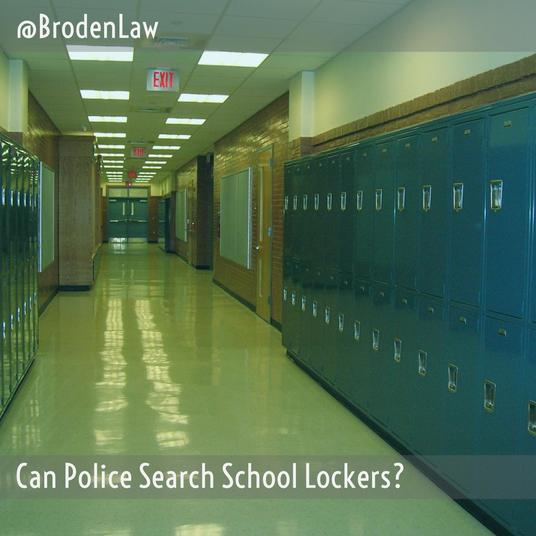 May 28, 2017
Dallas Drug Defense Lawyer  News: The "war on drugs" was a policy created by the Nixon Administration in the early 1970s. Under the policy, courts adopted a no-tolerance policy for drug offenses. The most noticeable effect of the policy was a massive increase in the U.S. prison population. The federal government also began to direct many funds toward federal drug control agencies. The pol...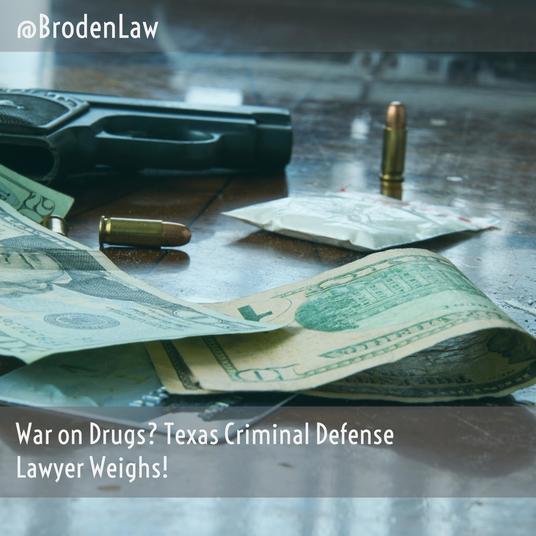 May 08, 2017
If you have a Facebook page or Twitter account (or both), you're not alone. The number of social media users has exploded over the past decade. Recent statistics reveal that 78 percent of people in the United States have one or more social media accounts. Facebook had 1 billion users as of 2016, and Twitter had 320 million the same year. People use social media to broadcast all sorts of d...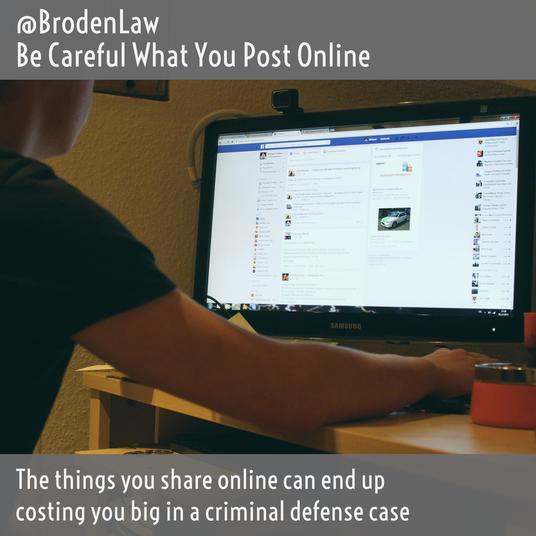 May 04, 2017
Most people enjoy the summer. Warm temperatures and much-needed vacations are almost universally loved. However, summer is not without its downsides. Certain crimes, including household crimes, peak in the summer months. To avoid being a victim of a summer crime, keep the following tips in mind. Lock Your Car When the weather heats up, you might be tempted to leave your windows do...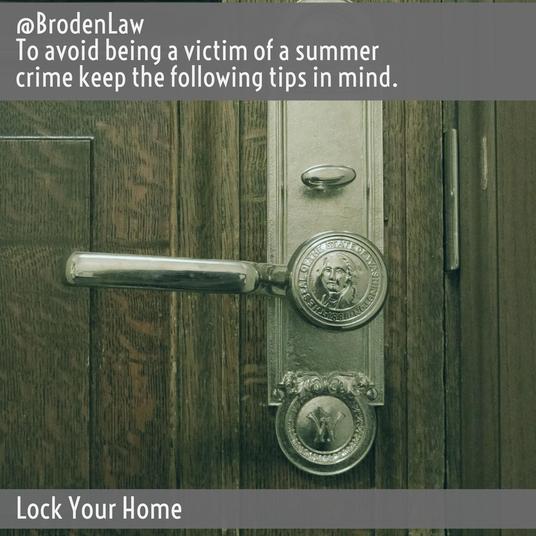 April 06, 2017
Like it or not, social media is a part of everyday life. Facebook has more than one billion active users, and Twitter counts 317 million people among its active users. Furthermore, a growing number of people use social media as part of their jobs, and some jobs even require social sharing and interaction in the job description. Facebook, Twitter, and the various other social apps are a fo...